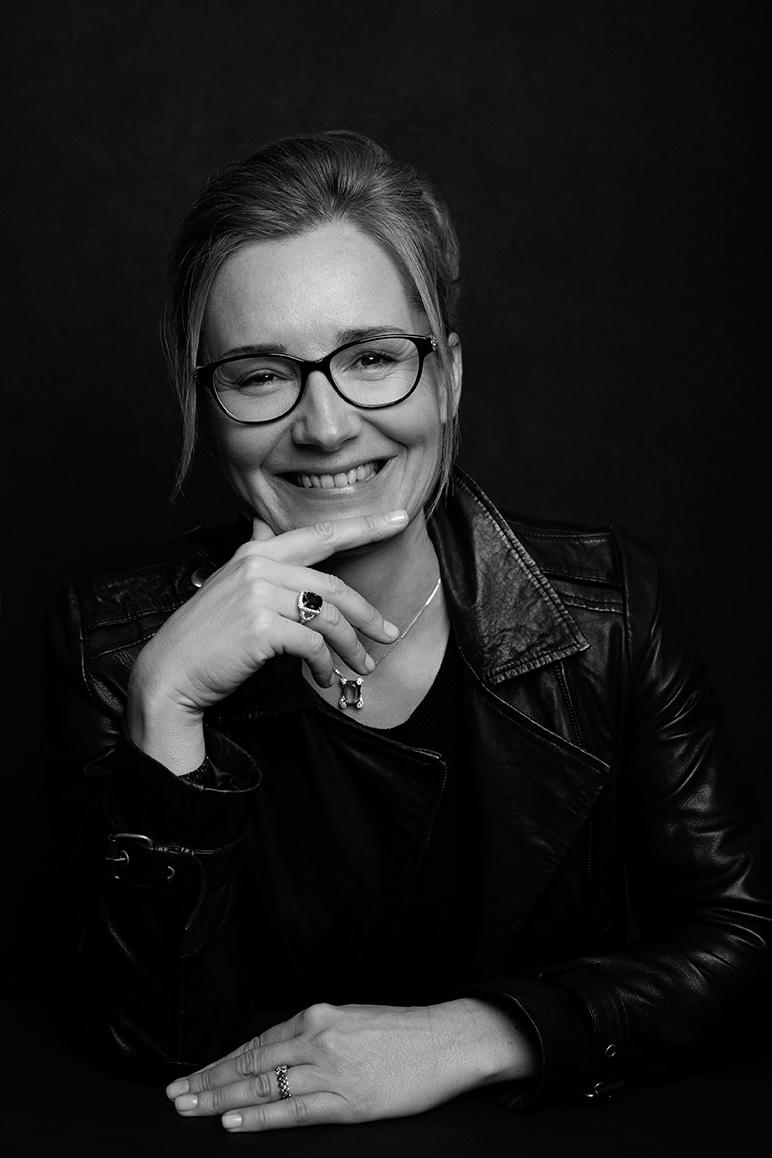 Rébecca Michelot, founder and director of SYNAPSIA.
CREATION
I founded Synapsia in July 2011, with the express purpose of providing advice and support for those who to wished to acquire gemstones or jewellery. I was always conscious that this meant providing the best possible conditions when it comes to creation, production and price.
My expertise is based on an excellent track record in international customer relations and a background in asset management. I subsequently studied at GIA, the Gemological Institute of America, to become a gemologist.
WHY GEMSTONES?
Gemstones have always fascinated me but I was not born into a family with a history in this industry.  The thought of working in this field simply never occurred to me until a meeting with gemologist friends made me realise that the door to this possibility was indeed open.
CAREER PATH
Once I had graduated from GIA, I began to focus my work and attention on the "Big 4" as they are known in the industry - rubies, sapphires, emeralds, diamonds. These precious stones fall into the category of 'tangible' investment goods, as does gold.
As I met with my clients, it became clear that there was a real need to create custom-made jewellery and I was very happy to add this to my offer. The many varieties of fine stones and birthstones involved have brought joy into my workplace.
I have evolved and grown my expertise in a world where discretion and confidential  discussions are indispensable. This world has long been dominated by family and essentially male influences but I have nonethless been successful in finding my own place. My niche is to provide a completely personalized service, remaining faithful to my value of honesty and following my desire to counsel clients, enabling them to make wise choices when it comes to different gemstones.
MISSION
My passion and commitment motivate me to:
- make sure that my clients are 100% aware of what they are buying
- provide accurate information about the origin of the gemstones and their characteristics
- specify the traceability process
- offer a recognised laboratory certificate for important stones
- create completely customised jewellery or bespoke gemstones
Happy customers come back to me for new events in their life and I work mainly by recommendation, by word of mouth.
DEVELOPING MY EXPERTISE
Driven by curiosity and the pleasure of constantly learning, I continue to push my professional growth and expand my networks.   I am honoured to chair the Swiss chapter of the GIA alumni as well as the French-speaking section of the Swiss Gemological Society. I regularly organise conferences focusing on continuing education in gemology.
I am also a member of several international networks, including the BPW - Business and Professional Women and more recently the Rotary Club of Nyon-La Côte.
FUTURE
I not only take my mission of accompanying clients in the realization of their dreams very seriously - it is also a mission in which I find much joy.
When I rise in the mornings, I do so with a smile as I am motivated by the thought that each one of my clients finds the gemstone they need for an inheritance or that can be perfectly incorporated into an item of bespoke jewellery.
I believe in a bright future for Synapsia.
SYNAPSIA'S PROMISE:
High quality jewellery, for all budgets
Gemological expertise and certified gemstones
Assurance of a large choice of gems, individual gemstone research, design proposals and drawings, monitoring of the high quality manufacturing process in Switzerland and Europe, according to need and wishes.
Fully personalised service
Choice of precious metals according to the most rigorous standards in force in Switzerland
Possibility of sourcing gold from "Fair Trade" or with the "Ecological Gold" label which guarantees that your jewellery has been produced with 100% recycled material and transformed according to Swiss standards, in ethical, environmental and socially irreproachable conditions.
GIA certificate provided for all diamonds from 0.20 ct and laser inscription of the certificate number on the stone's roundel.
Establishment of the Insurance Replacement Value Certificate – the official document from your insurance company that defines the replacement value of your jewel in shop prices.
COLLABORATORS & PARTNERS
Depending upon the mandate, SYNAPSIA works with professionals such as scientists, lapidaries, gemologists, gem experts and wholesalers, auction specialists, antique jewellery experts, etc. This multidisciplinary and complementary range of skills enables SYNAPSIA to offer a comprehensive and fully personalised service.
ASSET MANAGEMENT
As specialists in durable and tangible products of the highest standard, SYNAPSIA will advise you on the management and valuation of your assets, building a lasting portfolio of precious stones with you.
All the gemstones we offer are subject to a scientific report from the best laboratories.
We have privileged access to the most beautiful stones thanks to our collaboration with various partners in the countries of origin and processing of the stones.
TRACEABILITY OF PARTNERS AND AGENTS
SYNAPSIA is mindful of the need to demonstrate the traceability of its acquisitions and the importance of staying in touch with market fluctuation. For these reasons, we associate and collaborate only with those partners who share the same ethical code, respecting human rights and the conventions that operate in the various countries where gemstones are sourced and cut.